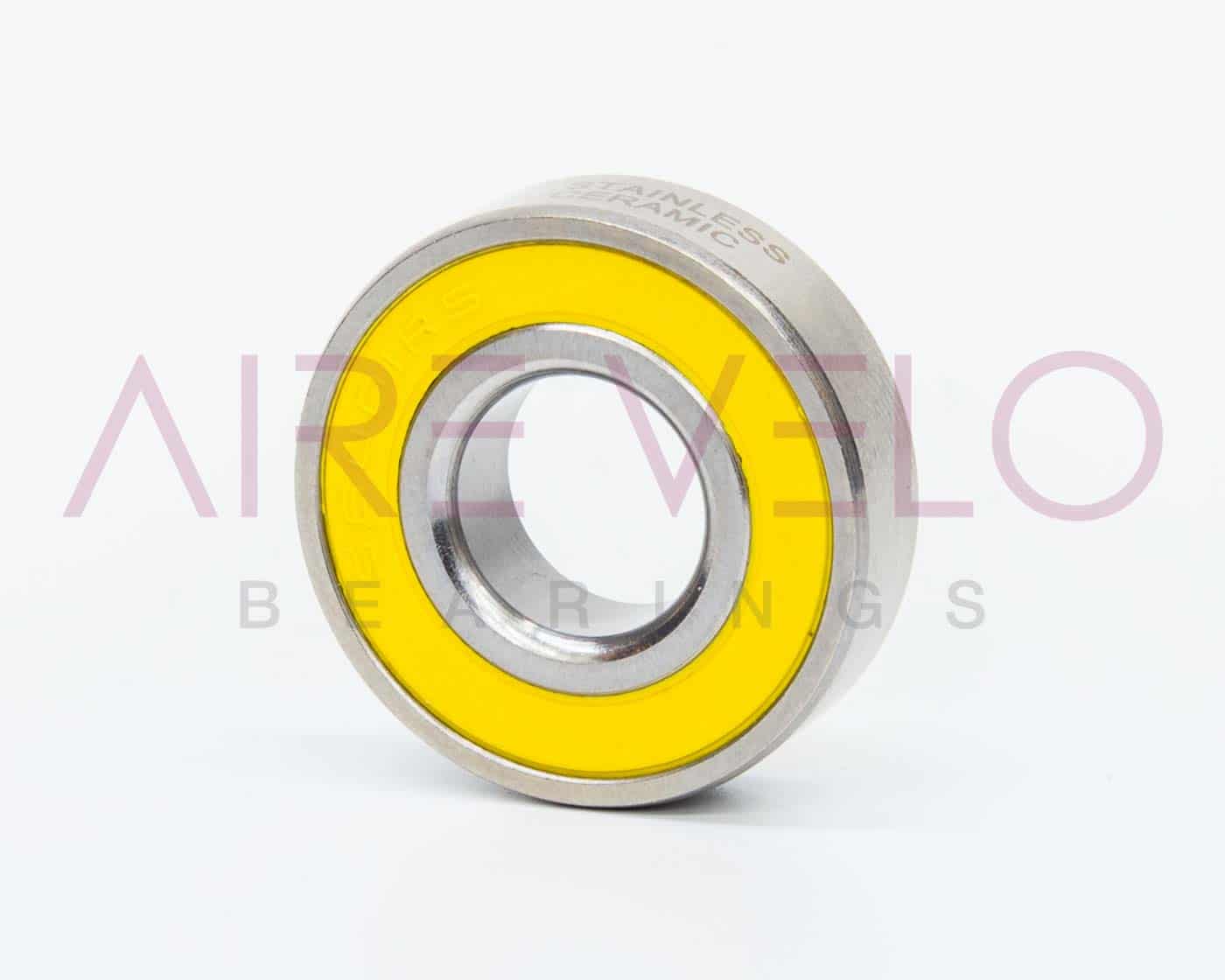 What is it that makes ceramic ball bearings so sought after? The key is in the materials that are used to make ceramic products. Many experienced cyclists and professionals use ceramic bearings or perhaps ceramic hybrid bearings or NTN bearings for superior performance. They are known to be much stronger than steel, but lighter at the same time. Of course, this is reflected in the higher costs of ceramic bearings in comparison to steel and stainless steel bearings. What are ceramic bearings constructed from and could they be right for you?
Ceramic Bearing Construction
As we've mentioned, ceramic bearings have a great reputation for being stronger, lighter, and lasting much longer than other materials. What are ceramic bearings made from? They are constructed from either Zirconium Oxide or Silicon Nitrate. We use Zirconia to produce our ceramic bearings. Zirconium Oxide has high strength over a wide temperature range. You can see why it is so popular when used in the bike industry, as it is so strong and durable, despite being exposed to challenging conditions. What about its shock loading capabilities? Though ceramic bearing material is stronger than steel it is more susceptible to shock loading which is why we don't recommend it for off-road cycling. Ideally, they would be used in a spare set of wheels you keeping for racing or when you really need the performance gains ceramic bearings can provide.
Ceramic Bearings
Ceramic bearings may cost more, but they do offer many advantages over rival materials. We've established that ceramic bearings are much lighter than steel bearings. Experts claim that ceramic is up to 60% lighter than steel, which is quite substantial. Could this benefit your bike? Ceramic is also harder than steel and it produces less friction than steel ball bearings, which is where the greatest gains could be. It's possible to polish ceramic ball bearings to a high level so that they rotate with less friction. In theory, your ceramic bearings should allow your wheels to keep spinning for longer. What about other benefits? Many who use ceramic bearings claim that they experience less vibration and that the overall ride is smoother. Does this sound attractive to you?
Hybrid Ceramic Bearings
What exactly are hybrid ceramic bearings? As the name would suggest, they have stainless steel and ceramic materials – the races are made from stainless steel, whereas the ball bearings are ceramic. Hybrid ceramic bearings seek to combine the best of both worlds – anti-corrosion properties with superior strength and speed.
Largest Selection of Ceramic Bearings
So, if you've decided to use ceramic or hybrid ceramic bearings for your bike, where should you go to buy them? Aire Velo Bearings stock one of the largest range of bearings anywhere within the UK, including ceramic bearings and we can help you to upgrade your bike. The ceramic bearings that we supply are suitable for bike wheels and bottom brackets. We are confident that you will find what you are looking for on our website, whatever type of bearings you choose.
Why not contact us on our website today to see what we can do for you!