The bottom bracket is a crucial component of a bike's drivetrain, connecting the crankset to the bike's frame and allowing the rider to transfer power from their legs to the wheels. The bottom bracket is typically located in the centre of the bike's frame, just below the pedals.
Here at Aire Velo Bearings, we offer a range of options when it comes to the maintenance and upkeep of your bike, from bottom bracket bearing kits, to supplying headset bearings from reputable manufacturers like Acros, we have it all! Keep reading below for more information on bottom brackets!
Types of Bottom Brackets
When it comes to bottom brackets, there are two main types – threaded and press-fit – each with their own strengths and weaknesses. Threaded bottom brackets are built to last and easy to maintain, but installing them can be a bit of a chore and may require some specialised tools. Press-fit bottom brackets, on the other hand, are lighter and stiffer, but they can be a bit more challenging to service and may require replacing the entire unit instead of just individual parts.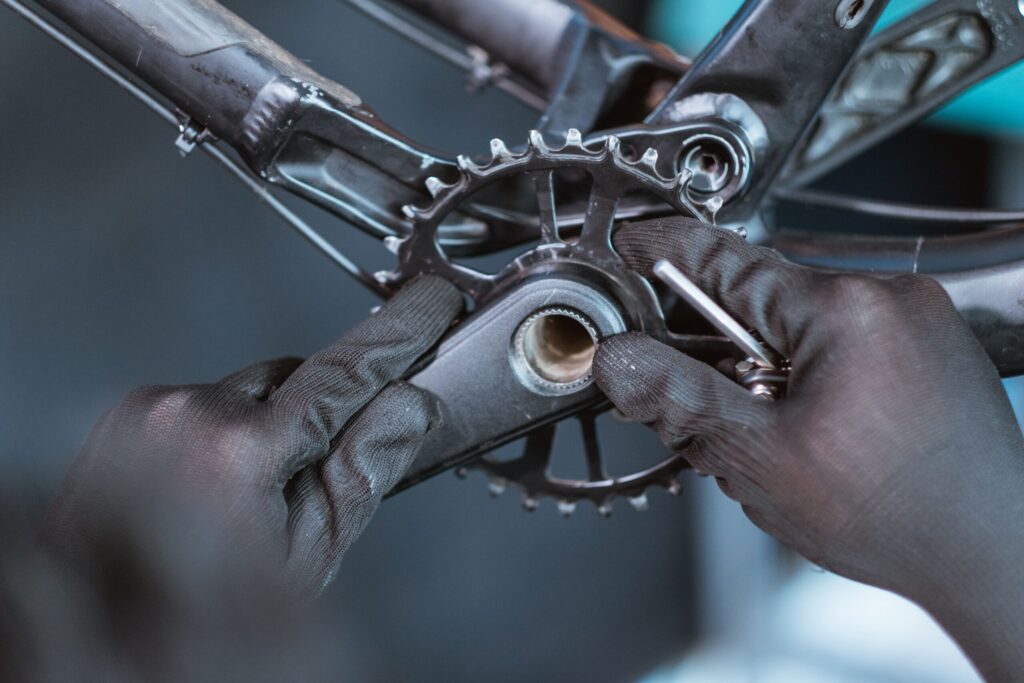 If you're in the market for a threaded bottom bracket, you have a few different options to choose from. Square taper bottom brackets are the most common type, often found on older bikes that have stood the test of time. If you're looking for something a bit more modern, Octalink and ISIS bottom brackets offer improved stiffness and durability, ensuring a more efficient ride and greater longevity.
For press-fit bottom brackets, there are several popular types to consider. BB30 and PF30 bottom brackets are often found on high-end road and mountain bikes, prized for their combination of stiffness and light weight. If you're more of a road or cyclocross rider, you might want to check out the BB86 bottom bracket, a popular choice that strikes a balance between weight and durability.
How Long Does a Bottom Bracket Last?
The lifespan of a bottom bracket can vary depending on a number of factors, including the quality of the bottom bracket, the type of riding you do, and how well you maintain your bike. Generally, a good quality bottom bracket should last between 2,000 and 10,000 miles, depending on these factors.
To maximise the lifespan of your bottom bracket, it's important to keep your bike clean and well-maintained. Regularly check your bottom bracket for signs of wear, including grinding or clicking noises, play in the bottom bracket, or excess dirt and debris around the area.
It's also important to make sure your bottom bracket is installed correctly. If the bottom bracket is installed too tight or too loose, it can cause premature wear and damage to the bearings and other components.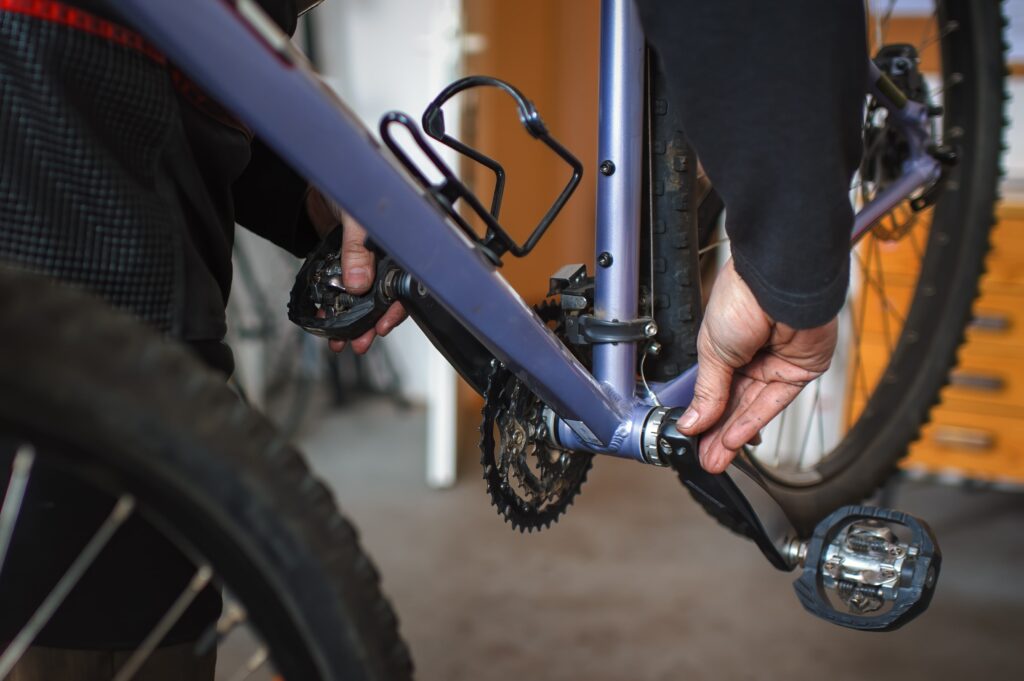 How to Know When Your Bottom Bracket Needs Replacing
If you're experiencing any of the following issues, it's a sign that your bottom bracket may need replacing:
Grinding or Clicking Noises: If you hear a grinding or clicking noise when you pedal, this could be a sign that the bearings in your bottom bracket are worn or damaged. This can also indicate that the bottom bracket is dirty or poorly lubricated.
Play in the Bottom Bracket: If there is any noticeable movement or play in the bottom bracket area when you wiggle the cranks or frame, this could be a sign that the bottom bracket is worn or damaged. This can also be caused by loose or worn-out bearings.
Excess Dirt and Debris: If you notice an excessive amount of dirt or debris around the bottom bracket area, this could be a sign that the seals on the bottom bracket are damaged or worn. This can allow dirt and water to get inside the bottom bracket, which can cause premature wear and damage.
If you're experiencing any of these issues, it's best to have your bike inspected by a professional mechanic. They can help you determine if the bottom bracket needs replacing or if there are other issues that need to be addressed. A professional mechanic can also help you choose the right type of bottom bracket for your bike and riding style.
Get in touch with Aire Velo Bearings today!
Whether you want to know more about bottom brackets, or you're in the market for some high quality bike bearings, our team at Aire Velo Bearings are here to help! We offer a range of bearing options for bottom brackets, including stainless steel and hybrid ceramic, BMX bottom bracket bearings, and Campagnolo bearings. Contact us today to find out more!