One of the key components of your bicycle is your headset, which requires bearings for a stable ride and smooth steering. Wear and tear from regular use can occur in these bearings, making them less efficient and more likely to become a safety hazard, which is why they need changing out when it is necessary – but do you know what tools you need for this task?
Here at Aire Velo Bearings, we supply a range of bearing options to suit the needs of our customers – including highly durable headset bearings! Our team has put together this helpful guide so assist you when it's time to replace the headset bearings in your bike.
The Importance of Using the Right Equipment
When replacing the bearings on your bike headset, it is essential that you use the correct tools to avoid damaging the mechanism. As a vital interface between the fork steerer tube and the frame's head tube, keeping all the mechanisms working as they should involves both changing the headset bearings when required – and using the recommended tools and supplies to do so. The tools our team at Aire Velo Bearings use on our own bikes include:
Allen Wrenches:
Also known as Allen Keys, this tool is necessary for tightening and loosening bolts and screws that have a hexagonal socket. They are easy to acquire as they are used in a range of applications – including bicycle maintenance. Typically available in a T-shape or L-shape design and with different sizes on each end, they can be found in most craft or DIY stores in the UK, and are widely available online.
Headset Press
Specifically designed to assist in the fitting of new headset bearings, a headset press uses pressure to ensure they are properly seated in the headset cups to ensure accurate installation. It is operated by two plates or cups that are connected by a threading rod and handle, which turns to press the plates/cups together to exert pressure into the bearings and guide them into place, making sure they are secure and accurate.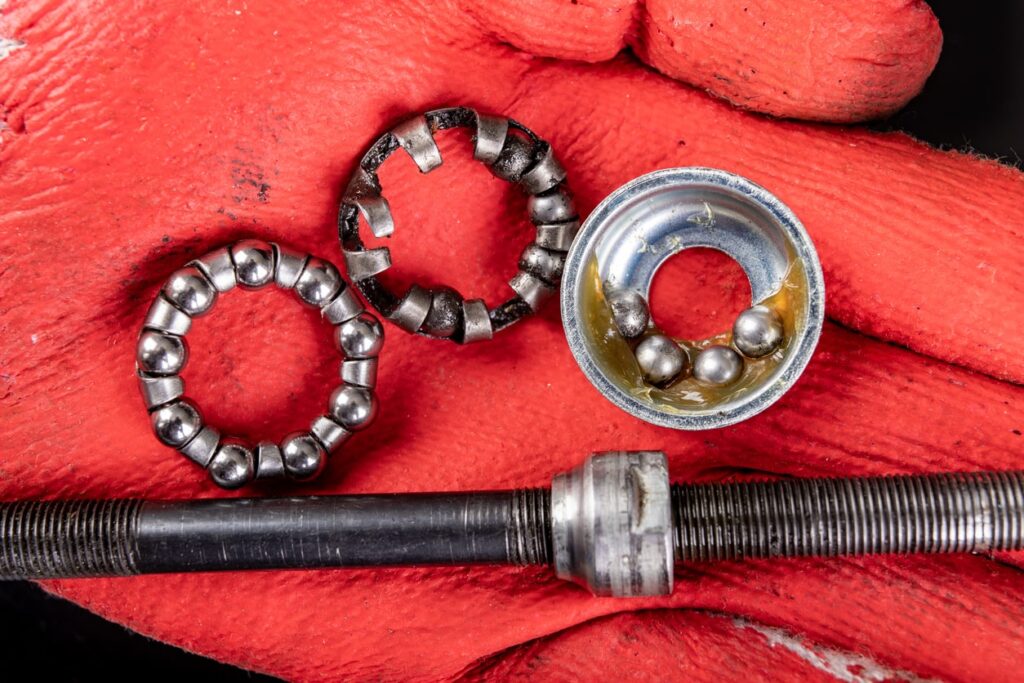 Bearing Puller
Designed to firmly grip a bearing and apply controlled force to safely and efficiently remove old bearings, this is a must have if you're looking for consistency between headset bearings. The puller is made up of a set of jaws or claws that attach to the bearing, a puller body to provide support to the jaws or claws, and a forcing screw that applies the adequate amount of pressure to grab and pull the bearings.
Degreaser
Used to clean headset cups, head tubes, and the fork steerer tube, degreaser is designed to remove built up dirt and grease and enhance the lubrication when more grease is applied while changing the headset bearings. In addition to this, cleaning the mechanisms that hold the headset bearings will give you a clearer view of any signs of damage, rust, or wear and tear, allowing you to take care of minor issues before they become bigger ones.
Grease
To make sure your bike's steering is smooth and stable, grease is used as lubrication and protection and greatly benefits your bike by reducing noise of the bearings, making installation easier, and improving the longevity of the bearings. Properly lubricating your bearings with grease reduces friction and wear to help them last longer – providing you with better value for money and improved performance in the long-term.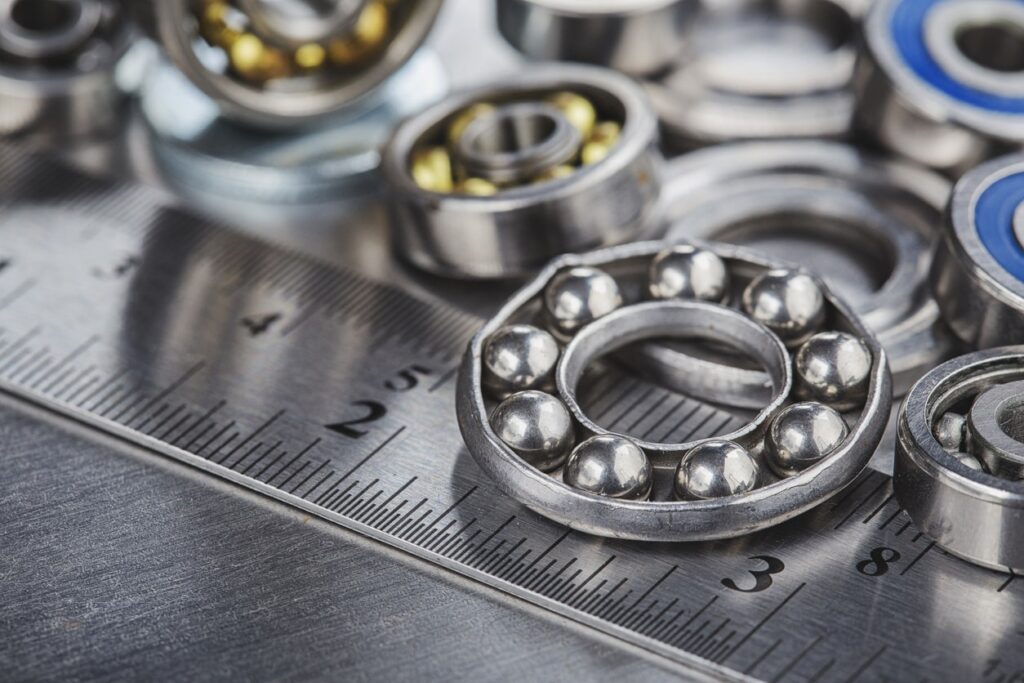 New Headset Bearings
It is crucial to ensure that your new headset bearings are the correct specifications for your bike and fit snugly into the headset cup. If you require assistance in finding the right bearings or have any questions, feel free to reach out to Aire Velo Bearings. Our knowledgeable team is here to guide you through the process and help you make the right choice for a seamless headset bearing replacement.
When you have the right tools, the process of changing your headset bearings is smoother and more efficient, saving you time and energy. For more information on the correct tools to use, get in touch with Aire Velo Bearings now!
Contact Aire Velo Bearings for more information
If you would like to know more about replacing your headset bearings, or to order high quality headset bearings for your bike, please don't hesitate to contact our professional team today! Or, for a step by step guide to replacing your headset bearings, check out our blog – which is also full of other useful information too, including our guide on how to measure headset bearings!
We're only a phone call away and can't wait to hear from you!