If you've ever had the pleasure—or rather, the frustration—of changing a bike tyre with traditional tyre levers, you'll appreciate the innovation that Tyre Gliders bring to the table. For years, cyclists have wrestled with levers, struggled with stubborn tyres, and wasted precious time when they could've been riding.
Here at Aire Velo Bearings, we are bike supply specialists, providing high-quality, professionally made Tyre Gliders to our customers. Our team has come together to compile this informative blog to help you make the most of your Tyre Glider. Keep reading below for more information:
The Evolution of Bike Maintenance Tools
It's important to know where we come from to appreciate where we're going, and this is especially true in the realm of cycling maintenance. Traditional tyre levers have been around for decades, serving as the go-to solution for cyclists faced with the frequent task of changing or fixing their tyres. These levers have seen various designs, from metal to plastic, but they've largely remained unchanged in their basic functionality. They often required a significant amount of force to use, and if not handled with care, could lead to unnecessary complications such as damaging the wheel rim, puncturing the inner tube, or even injuring the user.
However, as technology advanced in so many areas of our lives, it was only a matter of time before it touched this cornerstone of bike maintenance. Enter Tyre Gliders—a revolutionary tool that has taken a fresh approach to an age-old problem. Unlike traditional levers, Tyre Gliders are hand-held, lightweight, and astonishingly compact. They're designed with modern materials that are both strong and gentle on your bike's components. The main draw, however, is their efficiency. What used to take minutes of fumbling and grunting can now be accomplished in seconds, thanks to the ingenious design of Tyre Gliders.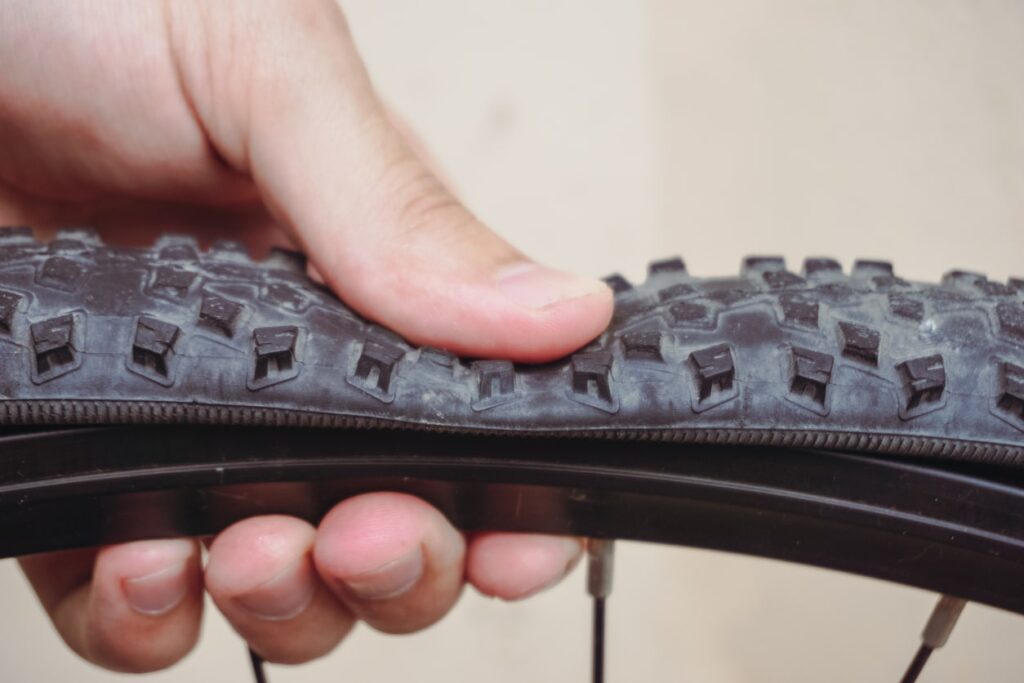 What Makes Tyre Gliders Unique?
Compared to the more traditional options – like tyre levers – Tyre Gliders are extremely easy to use and are specifically designed to remove tyres from your bike without being fiddly. If you're looking for a tyre removal solution, Tyre Gliders are our ultimate recommendation. Some of the critical ways a Tyre Glider is unique includes:
Compact and Lightweight Design
The beauty of Tyre Gliders lies in their portability. Traditional tyre levers often required extra strength and could be bulky to carry around. Tyre Gliders, with their compact design, fit conveniently into a small bag or even your pocket, making them a cyclist's best friend on the road.
Versatility Across Cycling Disciplines
Whether you are into mountain biking, road cycling, or even gravel biking, Tyre Gliders are versatile enough to suit all your needs. Their universal design means you don't need to carry different tools for different bikes, streamlining your toolkit.
User-Friendly
Regardless of your experience level—from beginners who have never changed a tyre to seasoned cyclists—Tyre Gliders make the process straightforward and efficient. There is a minimal learning curve, making it accessible for everyone.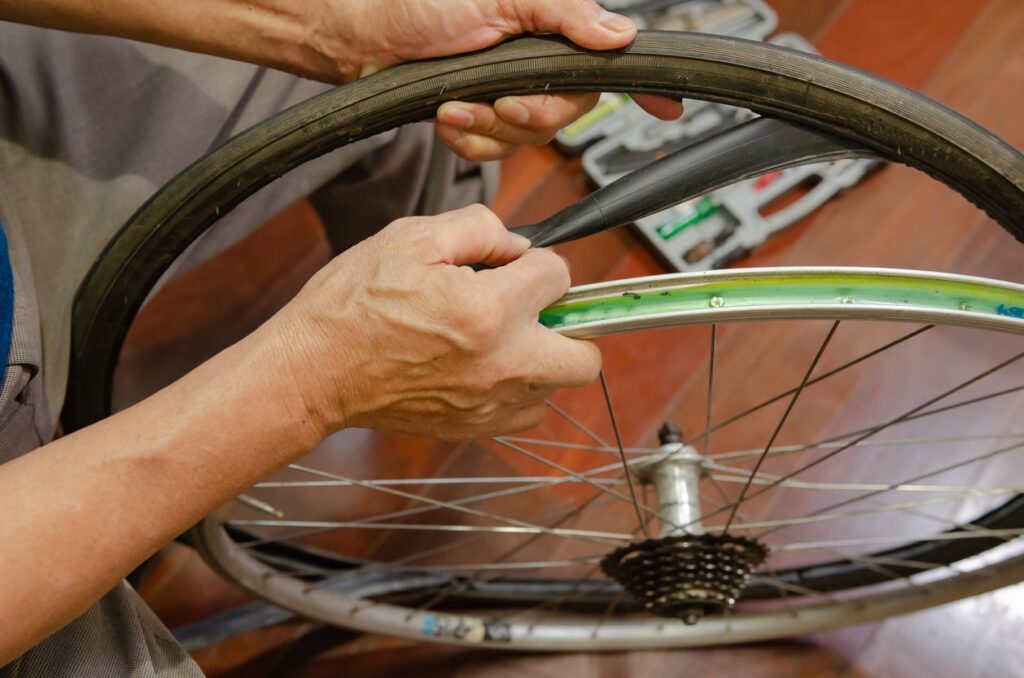 Safety Benefits
While traditional levers had the potential to cause injury if not used properly, Tyre Gliders are designed with safety in mind. Their ergonomic shape minimises the risk of slips, and the material used in their construction is less likely to scratch or damage your rims.
Additionally, the design of Tyre Gliders significantly reduces the amount of physical force you need to exert to remove or install a tyre. Traditional levers often required strong pressure and awkward positioning, which could lead to strain injuries or even accidents if the lever slipped. With Tyre Gliders, the mechanical advantages built into the tool do most of the work for you, making the entire process safer and more controlled.
Furthermore, Tyre Gliders are made of materials that won't splinter or break under pressure, a common issue with cheaper plastic levers. Broken levers not only pose a threat to your bike's rims but can also lead to cuts or other injuries. In contrast, Tyre Gliders offer a robust and reliable tool that puts your safety first in every aspect of its design and construction.
To find out more, get in touch with Aire Velo Bearings now!
If you would like more information about Tyre Gliders or how they work, please don't hesitate to reach out to Aire Velo Bearings today! We're experts when it comes to bikes and bike maintenance, and in addition to Tyre Gliders, we also provide a range of headset kits, tools, lubricants and adhesives, and more! Get in touch to chat with our team now!