Caring for your bicycle and making sure it is running smoothly and efficiently starts with ensuring you are using bearings that work for you. There are many different choices when it comes to choosing a set of bearings for the various parts of your bike that require them, and two of the most popular options are stainless steel bearings and ceramic bearings. Both offer their own advantages and disadvantages that should be carefully considered.
At Aire Velo Bearings, we provide a range of bearing options and tools for bicycles, including stainless steel ball bearings and ceramic bearings that can be utilised in a range of different ways. One of the things that matters most to us is making sure that our customers have access to the right bearings for their needs, which is why our team has come together to create this informative guide to two of the most popular bearing material options we provide! Keep reading below for more information!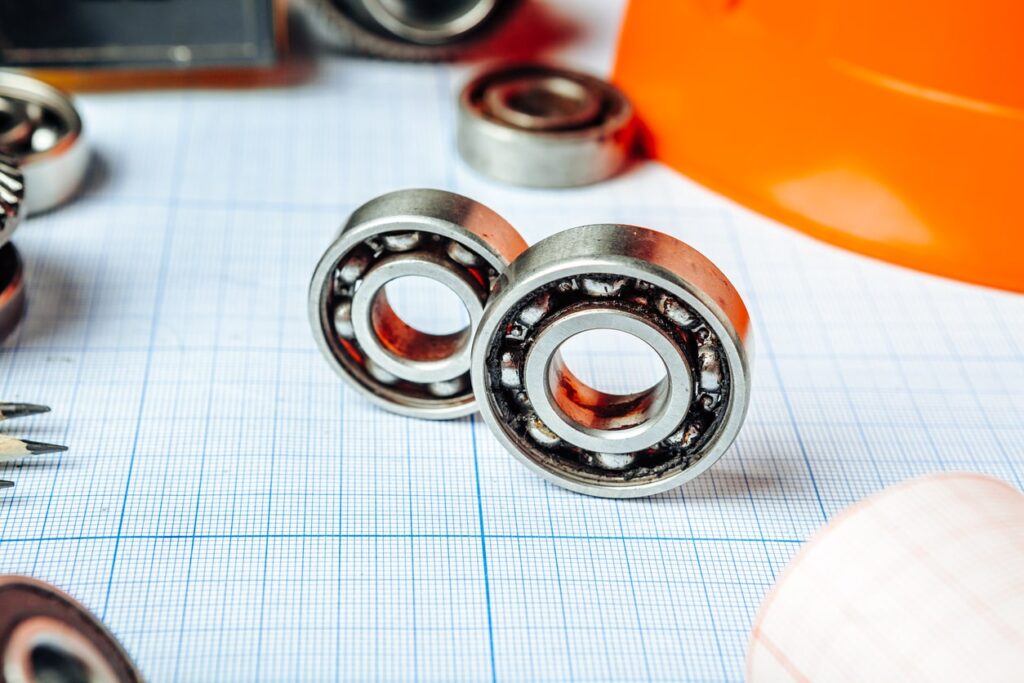 What Are Bearings Used For?
The bearings we provide our customers are created with the intention of being used in bicycles, which require bearings to add weight and stability for a smoother, more comfortable ride. However, bearings aren't limited to use in bicycles, and have a range of practical functions within a range of industries and equipment. Some of the everyday products that routinely use ball bearings in some way to operate includes:
DVD Players
Washing Machines
Fans
Water Pumps
Aside from everyday applications, ball bearings are implemented in some of the most technologically advanced tools currently available, including the Hubble Telescope, the Mars Rover, and weather satellites. Each of these usages, from the mundane to the elite, require the use of ball bearings that suit the individual needs and requirements of the application.
What Are Stainless Steel Ball Bearings?
Stainless steel ball bearings are essential in reducing friction and enabling smooth, precise movement in various devices. These bearings consist of several key components:
Outer Ring
Inner Ring
Balls
Cage
Critical Benefits of Stainless Steel Bearings:
The stainless steel ball bearings we provide at Aire Velo Bearings are extremely popular due to the many benefits they provide, including:
Corrosion Resistance: Stainless steel is highly resistant to corrosion and rust to a longer lifespan and reliability in challenging conditions.
Hygienic and Food-Grade: Stainless steel ball bearings are often used in food processing, pharmaceuticals, and medical devices because they meet strict hygiene and food-grade standards.
High Strength: Bearings made from stainless steel can withstand heavy loads and high-speed rotations, making them suitable for various industrial applications.
Low Maintenance: These bearings require minimal maintenance due to their corrosion resistance and durability. This translates to lower downtime and reduced maintenance costs.
Temperature Resistance: Stainless steel can withstand a wide range of temperatures without losing its mechanical properties, making it suitable for both high-temperature and low-temperature applications.
Longer Lifespan: The combination of corrosion resistance, durability, and low maintenance results in a longer operational lifespan compared to bearings made from other materials.
Versatility: Stainless steel ball bearings find applications in diverse industries, including automotive, aerospace, marine, and medical. Their versatility makes them a popular choice in many sectors.
Stainless steel ball bearings are essential components that can withstand harsh environments, high loads, and temperature fluctuations, making them a preferred choice for many industries, ensuring smooth and efficient operations.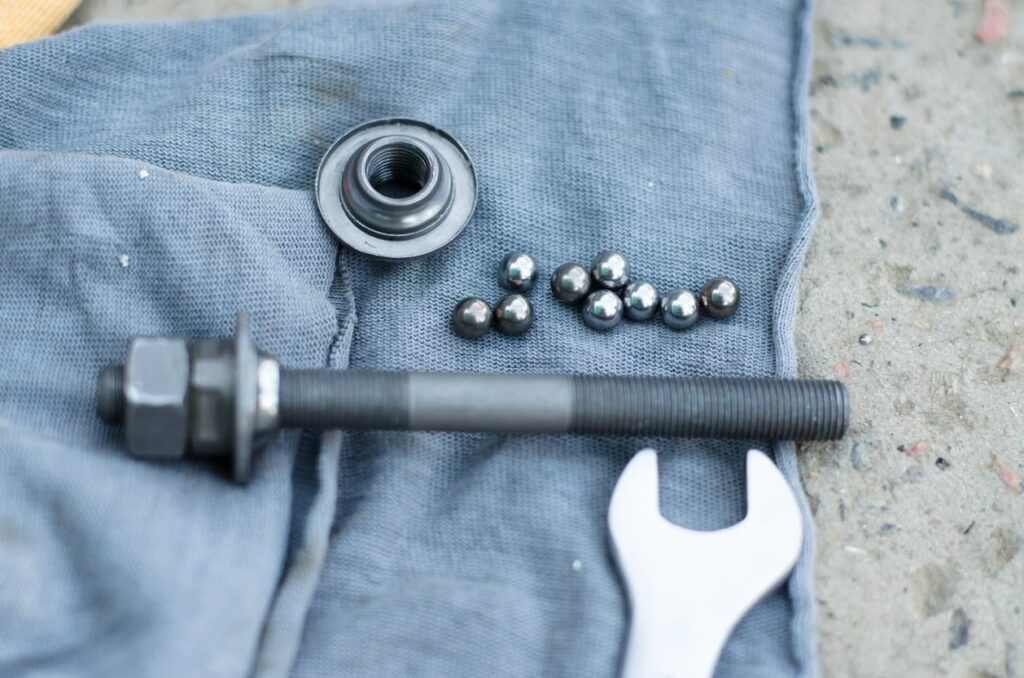 What Are Ceramic Bearings?
Ceramic bearings are a type of ball bearing that use ceramic balls instead of traditional steel balls. These bearings are used in various applications, including industrial machinery, automotive components, and high-performance sports equipment like skateboards, bicycles, and inline skates.
Key Points About Ceramic Bearings:
The appeal of ceramic bearings lies in their ability to reduce friction, which, in turn, enhances operational efficiency and reduces energy consumption in machinery. Additionally, ceramic bearings exhibit lower heat generation during operation, providing a reliable solution where excessive heat can compromise lubricants and result in bearing failure.
Moreover, ceramic bearings boast remarkable corrosion resistance, making them suitable for deployment in demanding environments or situations characterised by exposure to moisture and chemicals. Ceramic balls also tend to be lighter than steel balls, making them particularly valuable in applications where weight reduction is paramount, such as in aerospace and cycling.
In terms of cost, it's important to note that ceramic bearings are generally more expensive than steel bearings. While they offer numerous advantages, they come at a higher price point. Therefore, the choice between ceramic and steel bearings often depends on the specific requirements of the application and the budget available for bearing components.
Contact Aire Velo Bearings for More Information!
If you would like to know more, or to purchase your bearings directly from expert suppliers, please don't hesitate to get in touch with Aire Velo Bearings today! We offer a range of bearing options, from hub bearings, to frame bearings, headset bearings, and more as well as the tools to install them! Reach out now!