Do you have a Cycling trip planned this year?
Cycling is one of the best ways to see the UK. There are cycling routes for everyone from the rolling green hills of the countryside to the vibrant cityscapes. This article explores some of the best cycling routes in the UK and provides tips on preparing for a long-distance bike ride.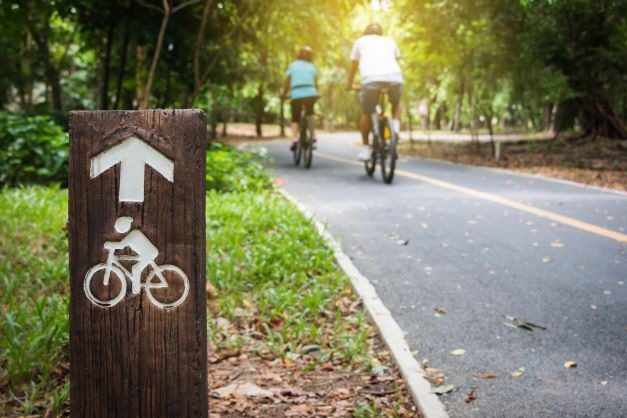 Why Cycling Is One Of The Best Ways To See The UK
Cycling allows you to take in the sights and sounds at your own pace. You can cover more ground than you would if you were walking, and you can stop whenever you want to take a picture or admire the view. Cycling also allows you to explore small villages and towns that you would miss if travelling by car or bus.
The Different Types Of Routes Available
There are a variety of cycling routes available in the UK, depending on your interests and fitness level. For example, if you want to see the countryside, you can cycle along quiet country roads. If you're interested in cityscapes, you can explore the streets of London or Edinburgh on a bike. There are also plenty of mountain biking trails for those who want a challenge.
5 Of The Most Popular Cycling UK Routes
The South Downs Way, Hampshire to Sussex

Snowdon, Wales

Lake District, Cumbria

The Jurassic Coast, Dorset

Scotland's Caledonian Way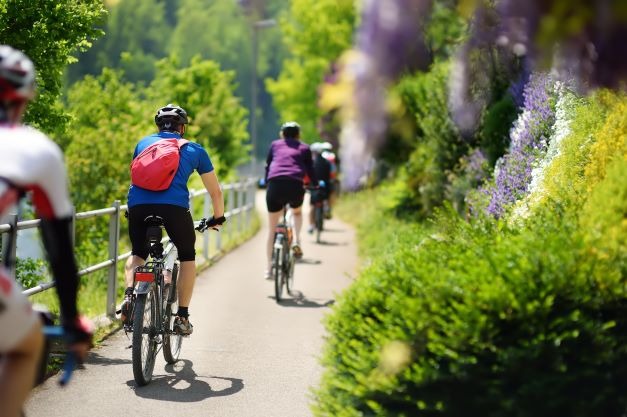 Tips for preparing for a long-distance bike ride
Make sure your bike is in good condition and that you have the right tools and supplies to fix it if something goes wrong.

Invest in a good quality bike helmet and other safety gear.

Make sure you know the route you're taking and have a map or GPS device to help you find your way.

Pack plenty of food and water so you don't get dehydrated or hungry during your journey.

Start slowly and build up your endurance gradually, so you don't get tired out too quickly.
Packing For Your Cycling Trip
Here is a sample packing list you can follow:
Bike helmet and safety gear such as gloves and high visibility clothing.

Water bottles or hydration packs so you stay hydrated during the day. –

Snacks such as energy bars, fruit and nuts give you an energy boost when needed.

First aid kit in case of injuries.

Bike repair tool kit if you need to make any repairs on your bike or get a flat tyre.

Sunscreen and sunglasses in the summer to protect yourself from the sun's harmful UV rays.

A spare inner tube and pump in case you get a puncture.
How to prepare mentally for your journey ahead
Make a plan – Know the route you're taking and ensure you have all the supplies you need. This will help reduce the stress of not knowing what to expect.

Stay positive – Remember that the journey will be an adventure, and enjoy the views along the way.

Take breaks – Stop at regular intervals to rest and eat something. This will help keep your energy levels up for the rest of the journey.

Expect the unexpected – Be prepared for things to go wrong, such as getting a flat tyre or breaking down. Have a plan B in case of emergency.

Pack light – You don't need to bring everything along. Just take the essentials so you don't get weighed down while cycling.
Cycling Etiquette
When cycling in the UK, it is crucial to follow the road rules and be aware of your surroundings. Here are some tips on cycling etiquette:
Always ride with caution and be mindful of your surroundings.

Give way to pedestrians and other cyclists when crossing intersections.

Use hand signals to indicate when you're turning or stopping.

Keep left unless you're passing someone.

Don't ride on the pavement.

Be aware of your speed, and don't go too fast.

Never ride under the influence of alcohol or any other substances that could compromise your ability to ride safely.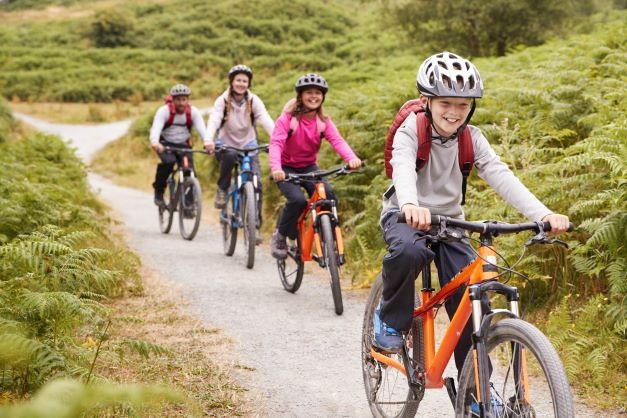 Check Your Bicycle Bearings!
Bicycle bearings are an essential part of your bike and must be kept in optimal condition to ensure a smooth ride.
Headset bearings are located at the top of the headset and help keep the front wheel aligned. They should be checked for smoothness and replaced if they are worn out. Bottom bracket bearings are located in the bottom bracket shell and help to keep the crankset spinning smoothly. They should also be checked for smoothness and replaced if worn out. Finally, wheel bearings are located in the wheels' hubs and help keep them spinning smoothly. They should also be checked for smoothness and replaced if worn out. If you are planning a long trip it is recommended to carry spares just like you would with an innertube.
Cleaning your bike regularly will also help keep your bearings in good condition. You can do this by applying some soapy water with a sponge or cloth then wiping it clean after fifteen minutes. This should be repeated every week so build the habit of doing it regularly. Checking the threads on the spokes is also essential as they should not be too loose or too tight. If your bearing is due for replacement it may be worth considering bearing kits as these can work out significantly cheaper than buying parts individually. If you would like to see our range of bearing kits check out our website, or to see our range of headset bearings, including Acros headsets, we have plenty to offer. 
Ready To Set Off On Your Next Cycling Trip?
Cycling is a great way to see the UK, and with a bit of preparation, you can enjoy a long-distance bike ride without any problems. Make sure your bike is in good condition, pack plenty of food and water, and start slowly to build up your endurance. Follow the tips for preparing mentally for your journey ahead, and be aware of the cycling etiquette when riding in the UK. With these preparations in place, you're ready to cycle some of the best routes in the country! For more information on cycling routes check out We Are Cycling UK.
Click here to visit Aire Velo Bearings to get the best bicycle bearings in the market, ready for your next adventure.