A headset bearing is a set of bearings that permit the steerer tube of the forks to rotate smoothly on your bike. Headsets will become less smooth as the bearings wear down or if they are exposed to mud, water and grit. Stiff and loose headsets will stop your bike from performing and all of your upper body moves will be transmitted through the headset and steer your bike. If you require a new bike headset, there are so many types to choose from, let us help you with the guide from Aire Velo Bearings.
What is a bike headset bearing made of?
Bike headsets are made from two large bearings, a top one and a bottom one, the head tube will cup the spacers, allowing them to slide inside the frame. The headset needs to match both the head tube of the bike and also the steerer tube of your fork, it's essential to consider the measurements of both areas.
What are the main bike headset sizes?
When it comes to standards and sizes, there are a few main ones, this includes 1-1/8th is a steerer tube with an unchanging diameter, this is also common for older and cheaper bikes. There is a modern 1.5" taper available, this will move from a standard 1-1/8th steerer tube where the stem will clamp, a 1.5" diameter at the fork crown. This will be stiffer and lighter, a full 1.5" will use a non tapered steerer but tends to be less common, especially when it comes to certain models.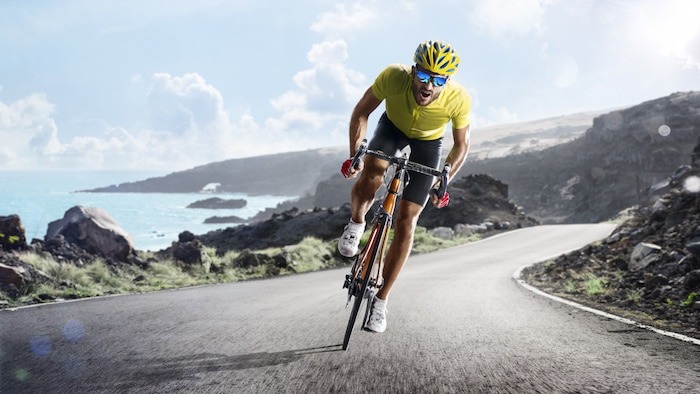 What are the main styles of bike headset bearings?
Headsets come in three styles, a conventional threaded, conventional threadless and integrated, some bike manufacturers will also incorporate internal headsets. Threaded headsets used to be the most common headset design and are found on older bikes, threadless headsets will have no threads on the steering column and internal headsets will sit inside the frame itself.
Threaded Headsets
A threaded headset includes an external thread on the top of the fork steerer column and the bearing cup will press into the frame. Standard sizes for threaded headsets include 1-⅛" and 1-¼", the sizes are designated through the outside diameter of the steering column.
Threadless Headset
Bearings of threadless headsets are inside bearing cups and can use balls that are sat in retaining cages, needing regular maintenance or sealed cartridge bearings that are fit. Threadless headset will require a compatible stem and this will match the steerer diameter and the stem is used to apply pressure at the top.
The stem will bind into the outside of the column and this will hold the top race position, threadless standards are 1 -inch and 1-⅛ inch diameter steering column, threadless headsets can also be straight 1-⅛" or 1.5" taper, with this in mind it's important to get the right upper and lower bearings, this can be seen by looking at the steerer.
When it comes to some designs, headset bearings tend to sit directly onto the frame and are non removable pressed in races. They are also known as internal headsets and they will sit inside the frame, sometimes they are referred to as 'campy' headsets, this name comes from the brand Campagnolo, who originally created them.
Head Tubes
How do I measure a head tube?
Head tube sizes and standards are vast, you can measure the diameter of the head tube and it will be easy to tell which one your frame uses and which one you need to buy. Make sure that you measure the top and bottom width, they will be different on tapered designs.
When it comes to standard, a new one is the 44mm external standard, this will use a straight 44mm internal diameter head tube, you will be able to run straight. 1.⅛" forks include internal cups, tapered steerer forks come with an internal upper and external lower cup with a full 1.5" steerer as well as two external cups.